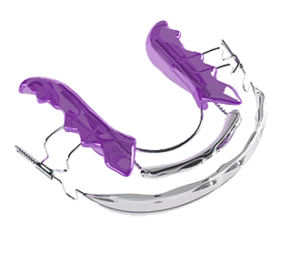 What is an Inman Aligner?
The Inman Aligner is a simple removable appliance used to align front teeth quickly and safely. It's ideal as a stand alone treatment or to prealign teeth prior to further cosmetic options such as bonding or minimal veneers. It is available in clear or colored options.
How does the Inman Aligner work?
The Inman Aligner uses preprogrammed Nickel Titanium coil springs and bows which are fitted on the front and back of teeth. These bows guide the teeth gradually into their new position. These gentle forces are active over a very large range of movement, which is why the Inman Aligner works so quickly.
Once your teeth are corrected, the Inman Aligner works like a retainer and holds them in place.
The Inman Aligner is designed to treat the upper and lower front teeth only. After an evaluation our orthodontist can determine if the Inman Aligner is suitable for you and will recommend treatment options.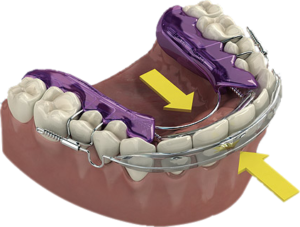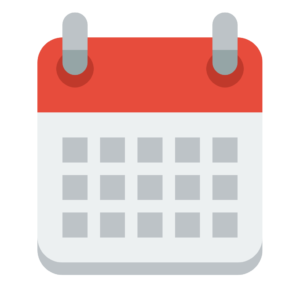 How long is the treatment with the Inman Aligner?
Most cases are completed within 6-18 weeks. Your Inman Aligner dentist will give you a realistic guide of what to expect. For suitable cases, the Inman Aligner is usually much faster than alternative orthodontic techniques.
What's involved in Treatment with the Inman Aligner?
You can begin with a consultation with our orthodontist to assess your suitability and discuss your options.
Teeth Impressions are recorded so that the lab can fabricate your custom made Inman Aligner.
The Inman aligner is delivered to you in the next visit.
You have to wear the Aligner 16-20 hours a day, except while eating & brushing.
You can visit us for checkup every 2-3 weeks.
As with other orthodontic treatment, after treatment is completed with the Inman Aligner, retention is recommended for life to prevent relapse. You can chose either a fixed or a removable clear retainer .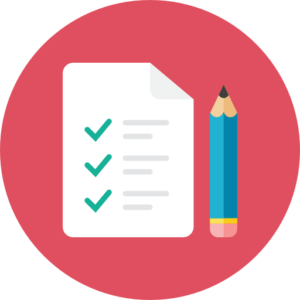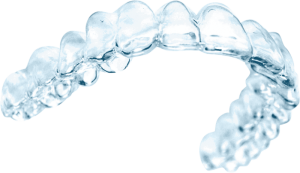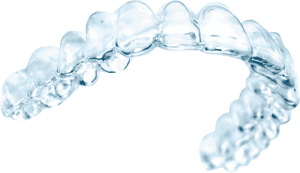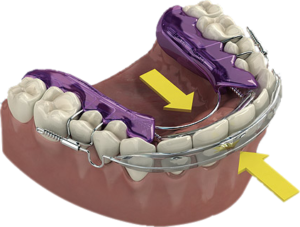 Inman versus Invisalign
The Inman Aligner is designed to correct adult relapse and misaligned teeth. It is barely visible, apart from a single clear wire, and it is a removable orthodontic appliance, allowing the wearer to go brace-free for important occasions. Similar to a retainer but has advantages over a retainer:
• Can correct moderate crowding and rotation of teeth
• More comfortable to wear as the spring is made of nickel titanium rather than stainless steel
• No retention problems
It also has advantages over invisalign:
• Less hassle and expense in a shorter period of time
• Achieve great results with just one appliance
However The Inman Aligner is only used for treating the top and bottom front teeth whereas Invisalign can treat full arches (all your teeth).
Inman Aligner Case Gallery
How does it work?
The Inman Aligner uses pre-programmed springs that are fitted behind the teeth which move the front teeth gradually into ideal positions. Check the video demonstration.
How long does it take?
Fitting the aligner takes two halfhour appointments, followed by 15-minute monthly check-ups. Treatment can be achieved in as little as 8 to 16 weeks.
Does it hurt?
There is usually no pain, however you may feel pressure on the teeth being moved. The aligner may cause you to salivate more than usual and could affect your speech for 7 to 10 days till you get used to it.
Is the Inman Aligner new?
Thousands of patients have been treated with Inman Aligners worldwide. Check our case gallery to see a few cases treated successfully with Inman aligners at our centre.
Is the Inman Aligner comparable to Invisalign?
No, the Inman Aligner is used for treating the top and bottom front teeth only. Invisalign can treat full arches (all your teeth).
Will treatment with the Inman Aligner be uncomfortable?
Yes & No. There will be discomfort for the first few days of treatment, but we have seen patients get used to it by 2-3 weeks. Also since the teeth move fast, patients are highly motivated and wear them well.
Will the Inman Aligner affect my speech?
Yes. The Inman Aligner will affect your speech for a week or two. You will however get used to the appliance over time and be able to speak fine with them in place.
Will I need to see the doctor frequently for adjustments?
The Inman Aligners are pre-programmed to reduce the need for tightening. You may have to visit once in 2-6 weeks as prescribed by our orthodontist