How much does Invisalign cost in Bangalore, India?
Are you considering Invisalign braces? Invisalign is a type of orthodontic treatment that helps to straighten teeth without the use of the typical metal braces. Invisalign has quickly revolutionized the orthodontics world. Now patients have a different option besides the metal brackets. Invisalign involves wearing a series of custom-made clear plastic aligners that help shift your teeth into the proper position. Patients who would have never considered braces before are now giving Invisalign a shot. For many people, though, the choice comes down to cost. How much do Invisalign braces cost? Are they worth the money, or are you better off going the traditional route?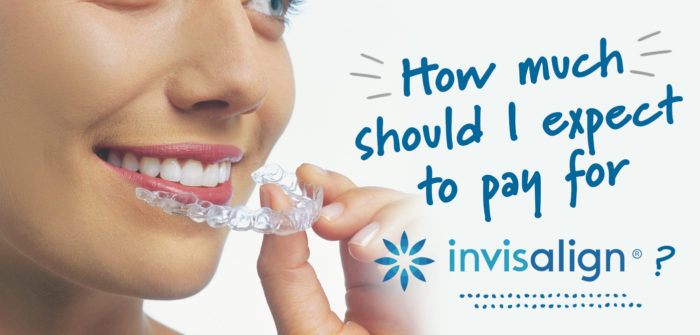 Understanding Invisalign and price options
The typical price of Invisalign in India is usually a lot higher than regular braces but still cheaper than abroad. The average cost, according to the manufacturer, is between $3,500 and $8,000 in US and about Rs 150000 to Rs 500000 in India. Your orthodontist can give you a better estimate of the price.
Invisalign is a premium product from Align Technology, Inc,USA manufactured with the latest cutting-edge technology that involves digital intraoral scanning, CADCAM based treatment planning and 3-D printing. The factors that come into play are the extent of the alignment your teeth require and how many aligners you need throughout the treatment.  Again, the cost varies on a case-by-case basis, depending on your individual needs, and should be discussed with your orthodontist. Most dental insurance plans cover Invisalign abroad but unfortunately this option is not offered by many companies in India.
In the end, it is up to you and your orthodontist to decide which is the best treatment for your individual case. The average Invisalign cost though higher than regular braces, it has some unique advantages – like being discreet, able to take the aligners out to eat and brush your teeth. If cost is a big concern for you, talk to your dentist about payment options. Many providers will offer flexible monthly payment plans to spread out the Invisalign cost over a longer period.
 Why are the costs so variable among different dentists?
Firstly, Invisalign is really a name brand of clear orthodontic aligners.  They also go by the names invisible braces, clear braces, clear retainers, aligner trays, and similar. The Invisalign brand was the first to introduce this technology and has treated 4.5 million patients worldwide as of 2017.  That's why their name is synonymous with the product itself—similar to how the name of the brand Xerox is often used as a substitute for photocopy.
You can only get Invisalign brand aligner trays through a Invisalign certified orthodontist in India. There are other brands such as Kline aligners, ClearSmile aligners and ClearPath aligners that you can also get from general dentists and hence the price range is cheaper. Some people refer to these aligners as Invisalign too, so it is important to check and clarify.
Secondly, just like conventional braces, the cost of treatment depends on a variety of factors.  These include things like the severity of alignment issues, time of treatment, location, and experience level of the orthodontist.
Understanding potential associated costs will help you sort through your options later.
How Can I Start?
Bangalore Orthodontics is a premier centre for invisible teeth straightening with high quality clear aligners from Invisalign, Align Technologies,USA.
1. Call us now on 9341078979 or login here to book your consultation.
2. Our Orthodontist will take your teeth records to create a customised treatment plan.
3. Get started with your journey towards great smile.