Standard Steel Braces
Stainless steel braces are the most popular with children and teenagers. Different color elastics (more commonly known as ligature ties) can be used and the colors can be changed at each appointment.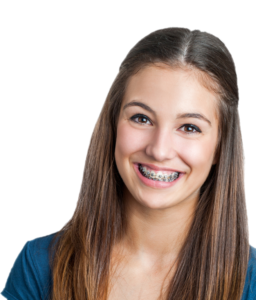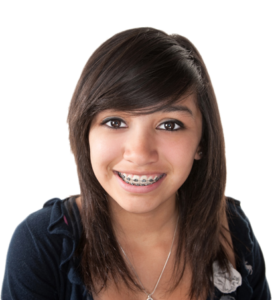 Mini Steel Braces
These are special miniature steel braces which are 30% smaller than the standard steel braces giving them the advantage of being more comfortable, less noticeable and easier to clean.
A beautiful smile is the ultimate goal – but a positive patient experience is an important part of treatment success. Low Profile Brackets combine a treatment proven design with a low profile and smooth curved features to make them an excellent choice for you.
Yet another benefit of really small metal braces: Cleaning is of paramount importance. So you have no stress with your kid with daily brushing.
Gold Braces
These are 24k Gold Plated Brackets and Auxiliaries to give you the Midas Touch. Real 24K gold plating makes brackets significantly brighter than competing bracket systems making it resistant to wear, peeling, and chipping.
They are a very similar cost to traditional metal braces, which makes them a more economic option when you are considering alternatives to regular braces.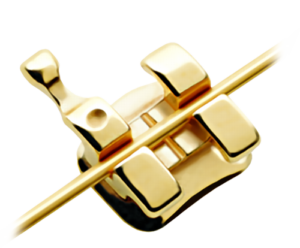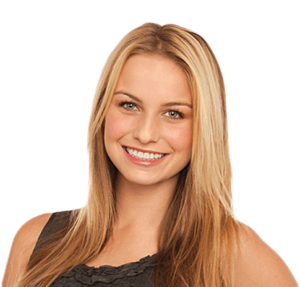 Standard Ceramic Braces
Ceramic Braces have already been used on more than 5 million patients and are considered to be the most often used ceramic braces worldwide. They are hardly noticeable until you get close to the person wearing them. As they are ceramic, they may break more easily as compared to steel braces and also because of the greater friction between the wire and the ceramic brace, the treatment may take a few months longer.
Colored Ceramic Braces
Dentaurum Jewels are coloured ceramic brackets available in four colors-azure, blue, pink and grenadine. These bright colours can be especially motivational for youngsters undergoing treatment. With Jewels,its now possible to mix and match bracket colour, as well as elastics!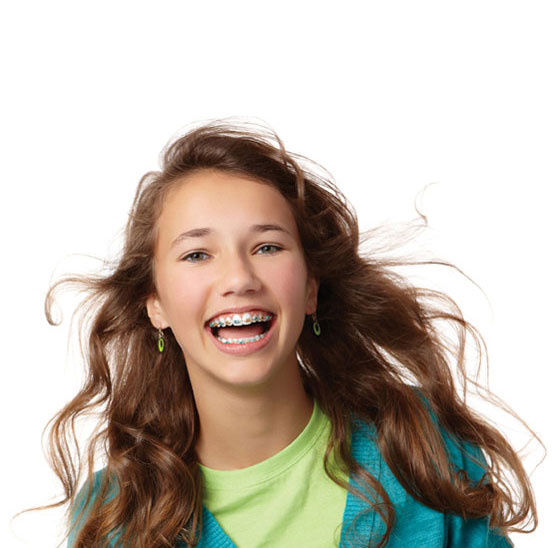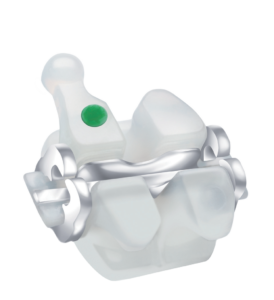 Ceramic Braces with metal slot
These braces are a combination of the good features of the steel and ceramic braces; the steel slot reduces the friction while the clear ceramic wings of the bracket give superior aesthetics.
Metal Self Ligating Braces
The ultimate high-technology brace, their revolutionary design eliminates almost all friction between the wire and the brace, allowing teeth to move faster. With no friction to overcome, lighter forces can be used to move the teeth. The duration of treatment is also somewhat reduced and the patients report less discomfort due to the lighter forces used. Colored ties cannot be used with this type of braces.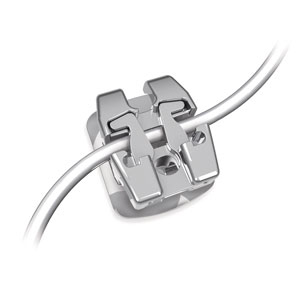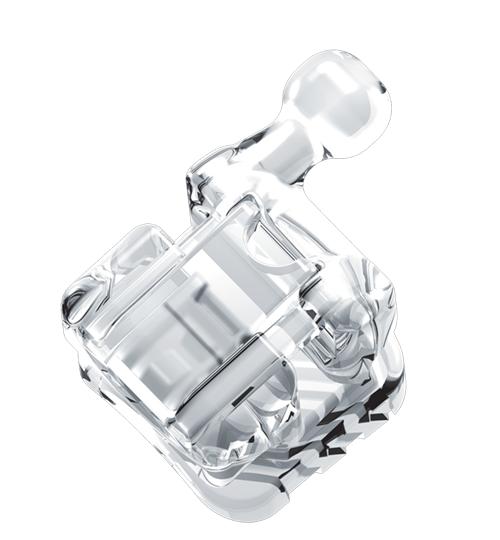 Ceramic Self Ligating Braces
These brackets combine the advantages of Aesthetic ceramic brackets and efficiency of Self Ligating systems. It is translucent and have No ligatures to stain or attract plaque. The convenience of Self-Ligation allows fast appointments with less chair time, the opportunity to extend treatment intervals for patients who travel frequently. Light forces and less friction help in faster treatment.
Damon Braces
The Damon System is a scientifically proven approach to orthodontic treatment. Each bracket is "self-ligating", meaning that it has a built-in door that holds the wire passively to the bracket. Additional attachments (ligature ties, elastic ties) are not needed to hold the wire which decreases friction (therefore, less force required) to overcome when moving teeth. This allows us to use light, more biologically compatible forces which minimizes the need for extractions of permanent teeth, headgear, and high force palatal expanders (RPE). Damon smiles are fuller, more natural and are achieved with lighter forces specifically designed to improve the overall result for each patient.They are available in both metal and ceramic varieties.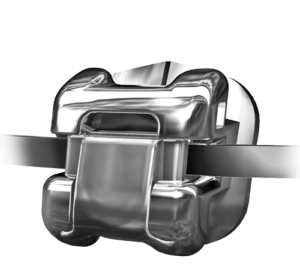 Wild Smiles Designer Braces
Wild Smiles are fun braces in "Wild" Shapes: Star, Heart, Soccer Ball, Flower, Football and Super-Diamond! With traditional metal braces, that's all you get - metal braces. With Wild Smiles, you can choose your favorite shape and mix the brackets with colored elastics for added individuality and a completely customized experience. Wild Smiles braces transform smiles into a work of art!
Lingual Braces
"Go on Smiling", for Lingual orthodontics aims at just that. The brackets are bonded to the lingual surface, which proves as a main esthetic advantage over labial technique. The labial enamel surface is saved from chemical insults of etching and bonding procedures.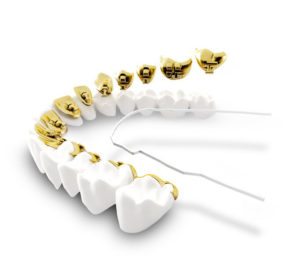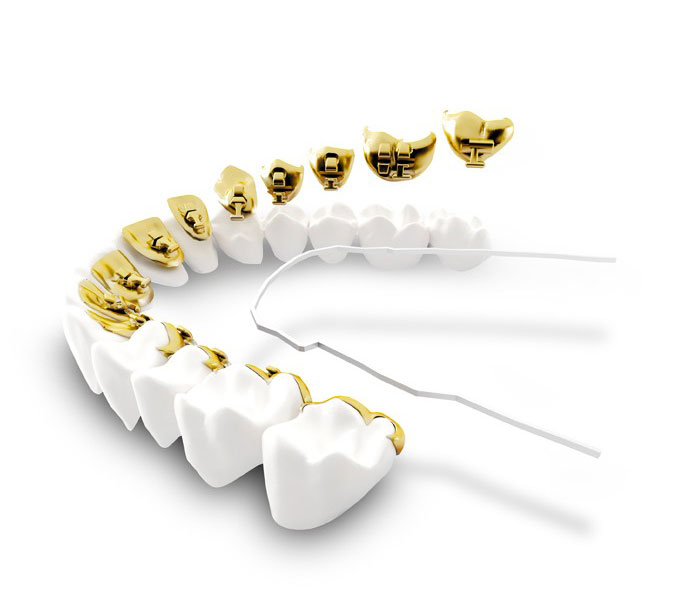 Fixed Braces Case Gallery